Plan A Visit
A VISIT TO CROSS POINTS
Whether you are brand new to the church thing or you've been around church for a while; we want to say welcome! At Cross Points Church you will be welcomed into a friendly, casual environment by people who are excited to see you. We want you to have an idea of what to expect when you arrive at Cross Points Church, so take a few moments to read through this page. It will give you a feel for what you can expect during your visit.
BEFORE THE SERVICE
What should you wear? First and foremost, we want you to feel comfortable. You will find everything from suit and ties to jeans and t-shirts. Come how you feel most comfortable.
INFORMATION CENTER
Walking in each door, you will find a greeter who will help point you where you need to go. If you have more questions simply head to the table in the center of the lobby.  It's located in the lobby across from the waterfall.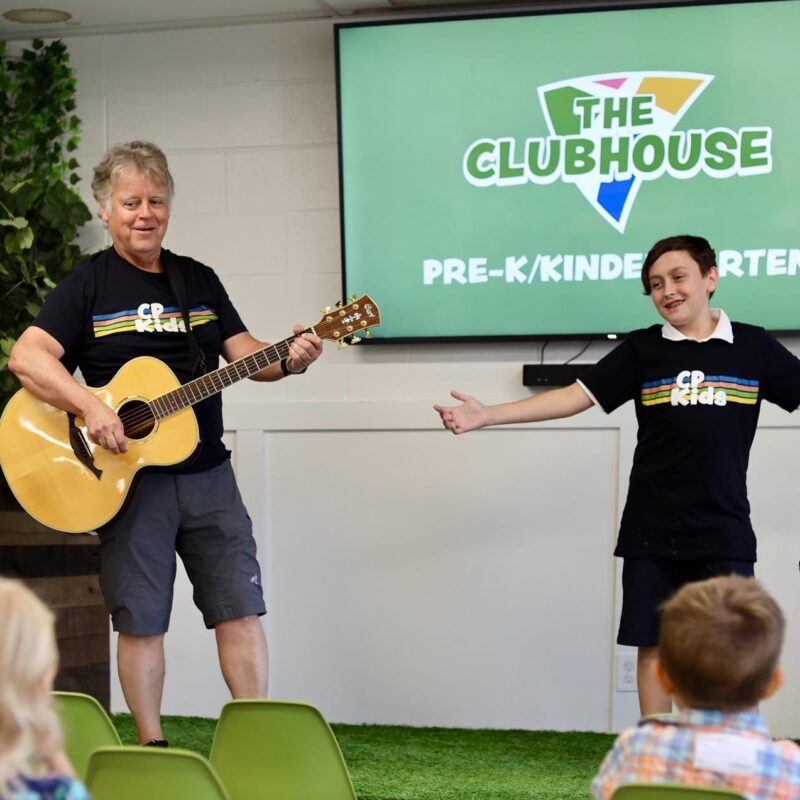 CHILDREN'S MINISTRY & NURSERY
Our children and nursery ministries are designed for Birth through 5th grade and run concurrently with each service. In Cross Points Kids, your children will experience dynamic and relevant Bible teaching, passionate worship, and small group activities designed to help them respond to what God is teaching them—all in a safe and secure environment. The safety and security of your child is a top priority of our team, so in every classroom, you will find a tag to fill out for your child. This tag will serve as both a nametag and a secure checkout receipt. Keep this receipt…you will need it when picking up your child after service. We look forward to the opportunity to minister to your entire family!
COFFEE HOUSE
The CP'S Coffee House is open every Sunday morning from 8am-10:30am. You can purchase coffee, lattes, smoothies, pastries and more. It also is an excellent place to sit, relax, enjoy a conversation.
DURING SERVICE – WORSHIP
At Cross Points Church, we believe worship is an opportunity to directly communicate with God from the heart through song. We have a full band that plays live and upbeat praise music, as well as intimate songs of worship. To help you follow along, we project the song lyrics on the main screen at the front of the auditorium.
We recognize everyone worships in their own unique way. Some will sing, clap and raise their hands. Others will quietly reflect on the words. You're welcome to praise God however you feel most comfortable.
GUEST RECEPTION
Every Sunday we offer our guests the opportunity to meet our lead pastor, David Jones, and a few leaders in the church. At this reception, you have the opportunity to learn a little more about Cross Points Church and our beliefs. Please join us at this reception in the CP's Coffee House immediately following worship.
OFFERING
The worship of God through tithes and offerings happens in one of 3 ways at Cross Points Church
Giving at service, in one of the multiple offering boxes found at each door.
Sending a check to the church office.
Text "GIVE" to (913) 278-1840
As a guest, you should not feel any pressure to give. This is an act of worship for our regular attendees.
THE MESSAGE
In every service, you will hear a relevant, straightforward message based in the Bible. Each message is designed to help you develop a growing, vibrant relationship with Jesus Christ and provide a strong biblical foundation for your life.
COMMUNION
We celebrate communion together on designated Sunday mornings (typically the fourth Sunday of each month). We encourage everyone who has made a decision to follow Jesus Christ to participate in this time of reflection and prayer. The juice and bread we share represent His life, which He laid down for our sins to be forgiven.
PICK UP YOUR CHILDREN
Make sure that you take the security tags matching the nametag your child is wearing. For nursery aged children, you will pick up your child in the same classroom as you dropped them off. Four-year-olds through kindergarten can be picked up in the preschool classrooms.  Elementary-aged parents locate a children's ministry volunteer to help you pick up your children.
Approaching Kansas City from the West (on I-70):
I-70 East, exit to I-435 South. 2 miles past East end turnpike toll plaza.
On I-435 South, exit Shawnee Mission Parkway (Exits 6A-B)
Bear left, exit Shawnee Mission Parkway East (Exit 6A)
East on SM Pkwy, exit to Lackman Road, turn right (south)
Church is 1/8th of a mile on the West (right) side of the street
Approaching Kansas City from the North (on I-35 South / I-635 South):
If on I-635 South, Exit to I-35 South
On I-35 South, exit to Shawnee Mission Parkway WEST
West on Shawnee Mission Pkwy 4 miles, exit to Lackman Road.
At Lackman road, turn left (south), 2 blocks. Church is on the West (right) side of the Street.
Approaching Kansas City from South (on I-35) or Southwest (on K-10):
If on I-35 North, exit to I-435 West / North.
If on K-10, exit to 1-435 North
On I-435 North, exit Shawnee Mission Parkway East.
East on SM Pkwy, exit to Lackman Road, turn right (south) On Lackman Road, 2 blocks:6824 Lackman Road. Church is 1/8th a mile on the West (right) side of the street.